Crestwood Employee Center
Women's History Month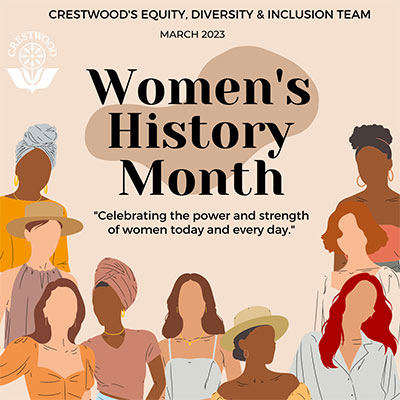 March was first declared as Women's History Month in 1987. Women from all cultures have been recognized for their achievements and contributions to American history. This month, Crestwood's Equity Diversity and Inclusion Team (EDIT) will be honoring women from our Crestwood family to highlight their contributions and commitment to our staff and persons served. Please click this link to see who we're featuring this week!
Crestwood Library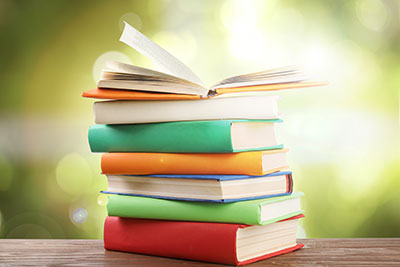 Did you know you can check out books from the Crestwood Library? We have books ranging from topics on mental health treatment to overcoming trauma and addiction. There are books on leadership, mindfulness, spirituality and more! Click here to learn about the simple check-out process and see our extensive list of titles on the Intellectual Wellness page on the Employee Center.
First Day of Spring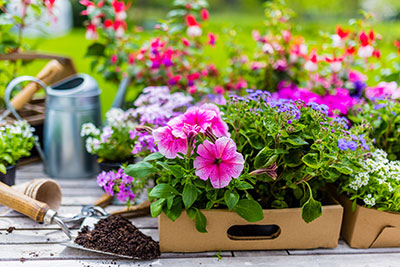 March 20th is the official first day of spring. Spring is a favorite season for many people for lots of reasons such as blooming flowers and trees, green pastures and warmer weather. Spring can also symbolize settling into the new year and checking in with yourself. It's why the term "spring cleaning" was coined. Each season brings a flavor of its own and spring is the time of the year where newness can be felt with the fresh blooms, longer days and fresh air. A good practice for the spring season is to check in with yourself and ask what needs freshening up in your life? What goal did you make this year that you might feel inspired to start working on? A few other ways to enjoy the start of the spring season are:
Spring walks

– Head out for a stroll in the warmer weather and notice the green trees and blooming flowers.

Flower arranging

– Take inspiration from the blooming flowers and gather your favorite ones to create a bouquet.

Watch the sunset

– Slow down and enjoy the end of a day by simply watching a spring sunset.

Paint

– With flowers blooming and new botanicals, practice some mindfulness by painting nature in your own backyard.

Plant a garden

– Not only can you grow your own food and save money, but you can also enjoy time outside.

And of course, spring cleaning

– Enjoy the process of letting go and take inventory of what you have.
Mindfulness Meditation: International Day of Happiness
March 20th is International Day of Happiness! Let's take a moment to explore the idea of happiness… What makes you happy? Can you think of a memory that makes you smile? Who in your life brings you happiness? Who do you make happy? Life holds its challenges for each of us, and some days can be especially draining. But let's not forget the gift of joy! Sometimes it's found in the little things – that hot cup of coffee, the colors of the sunset, the sound of your favorite song…. Sometimes it's found in big life celebrations, the presence of your family and friends, the companionship of your pets… Often it's in thoughts of your favorite place, or a dream or goal that brings you renewed optimism. Happiness touches our hearts in so many ways, and it's even more fulfilling when we share happiness with others. How can you make someone's day today? Why not go for it and remember to smile!
Notable Days in March
March 6:
Purim
March 7:
Holi
March 8:
International Women's Day
March 12:
Daylight Saving Time Begins
March 17:
St. Patrick's Day
March 20:
First Day of Spring; International Day of Happiness
March 21:
World Social Work Day
March 22:
Ramadan
March 31:
César Chávez Day
We hope you find the Employee Center to be a helpful resource. If you have any questions or suggestions on what you would like to see featured on the site, please email us at employeecenter@cbhi.net or fill out our feedback form.