Crestwood Employee Center
Summer Self-Care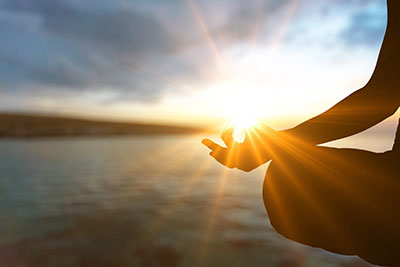 As summer approaches and a new season draws near, it may seem like the year has flown by in a world that's ever changing. It's important to take a moment and acknowledge your growth over the past five months. It may seem like it has gone by in a snap, but think about all the memories you've made and the goals you set and accomplished. It's also important to think about your intentions for the summer. School is out, the sun will be shining, people will be busy doing summer activities, and the days are lighter longer. Summer can bring so much goodness to your mental and physical health. The sunshine increases Vitamin D (which reduces inflammation and modulates cell growth); increases serotonin; can give you higher quality sleep; and lowers blood pressure. As always, remember to wear your sunscreen and monitor your sun exposure.
Some self-care tips during the summer can also include:
Go camping: Summer is a great time to camp. You can cool off in a body of water and hike during the day, then enjoy the summer evenings.
Take a trip to the beach: Venture outside, enjoy the beautiful weather, and connect with nature.
Practice meditation: Dedicate time to relax and practice mindfulness techniques such as deep breathing, meditation, or yoga. These practices can help reduce stress and improve overall wellbeing.
Stay hydrated: Drink plenty of water throughout the day to stay hydrated. Carry a reusable water bottle with you wherever you go.
Get enough rest: Summer can be busy, but make sure to prioritize rest and get adequate sleep. Aim for 7-9 hours of quality sleep each night to recharge your body and mind.
Pride Month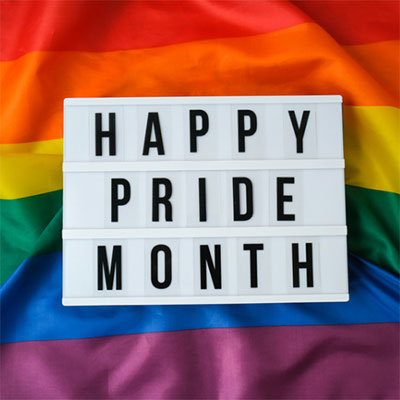 It is a colorful time to celebrate and honor the LGBTQ+ community, promote awareness, and advocate for equality and acceptance. There are many ways to celebrate, including attending parades or events, supporting LGBTQ+ organizations, educating yourself and others, and showing your support through symbols like the rainbow flag.
Pride is also the promotion of self-affirmation, culture, dignity, equality and increased visibility of self-expression, love and identity. There is still more work to be done for LGBTQ+ individuals and supporting their rights. Go out there and spread the love. Happy Pride!
Contributed by Crestwood's Equity, Diversity, and Inclusion Team (EDIT)
Juneteenth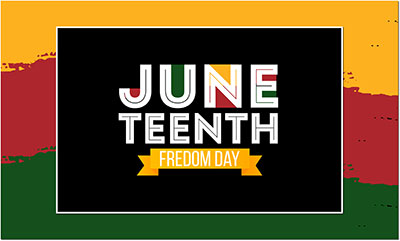 What is Juneteenth and why is it important?
Juneteenth is an annual federal holiday that commemorates the end of slavery in the United States. On June 19, 1865 (hence the combination of the words "June" and "nineteenth"), Union soldiers arrived in Galveston, Texas and announced that all enslaved people were free, two years after the Emancipation Proclamation. It is a day that celebrates freedom, recognizes the struggles and achievements of African Americans, and emphasizes the ongoing fight for equality and justice. It is an opportunity for education and reflection on the history of slavery and its enduring impact on American society.
Ways to celebrate Juneteenth:
Host a prayer moment. Join hands and say a prayer of thankfulness.
Discuss company diversity initiatives
Decorate your workspace with a Juneteenth theme to acknowledge the day's celebration
Plan a special meal and gather the family together to acknowledge Juneteenth
Attend Juneteenth outdoor celebrations in the community
www.Juneteenth.com
Contributed by Crestwood's Equity, Diversity, and Inclusion Team (EDIT)
Mindfulness Meditation: "Travel" to Your Favorite Place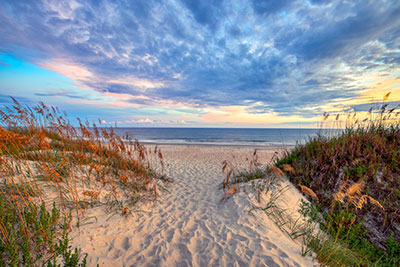 June 21 marks the official start of summer! Longer days, sunny skies, and the chance to check-in with your wellness. Some of us may be making travel plans, but all of us can "visit" our favorite place at a moment's notice. This exercise invites you to "travel" to your favorite spot through mindfulness. Begin by noticing your breathing. Pay attention to the rhythm. If you like, take a few deep cleansing breaths. Now, with your eyes open or closed, imagine your favorite place. Picture yourself there right now. What do you see? What sounds surround you? What do you smell? What does it feel like to move through that space? What do you notice as you walk along? You're invited to linger here a while, experiencing the peace and joy this place brings to you. Then you're invited to notice your body; feel your weight on your chair or the floor beneath your feet. Return to this present moment feeling a little lighter and refreshed.
Notable Days in June
June 15 – 21:
Certified Nursing Assistants Week
June 18:
Father's Day
June 19:
Juneteenth
June 21:
Start of Summer
We hope you find the Employee Center to be a helpful resource. If you have any questions or suggestions on what you would like to see featured on the site, please email us at employeecenter@cbhi.net or fill out our feedback form.