Crestwood Employee Center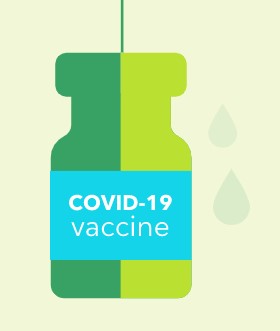 Stay Up to Date with the Latest COVID-19 Vaccine Mandate News!
We are quickly approaching the September 30th COVID-19 vaccination mandate deadline for all healthcare staff as mandated by the California Department of Public Health (CDPH) and the Department of Health Care Services (DHCS). Crestwood wholeheartedly encourages our staff and their families, ages 12 and over, to get vaccinated! Vaccinations are our strongest weapon against COVID-19, along with masking, distancing, and disinfecting.
The Pandemic Response Committee recently released a FAQ sheet with responses to many of our staff's questions and concerns. We are happy to report that the number of Crestwood staff getting vaccinated continues to grow, which indicates that as questions and concerns are addressed, our staff has the tools and information needed to make a decision on getting vaccinated or make the necessary next steps. Check out the links below for more helpful information from the PRC.
If you have any questions, please contact either the PRC at prc@cbhi.net or our HR team at hr@cbhi.net.
We are Crestwood strong, resilient, and vaccinated!
PRC's COVID-19 Vaccine FAQs
CDC Video: COVID-19 Vaccines – How Do We Know They Are Safe?
COVID-19: Pregnancy and Vaccines
CDC Studies: Child COVID-19 Hospitalizations Skyrocket