Crestwood Employee Center
Bi-Weekly Payroll Change Effective January 1, 2023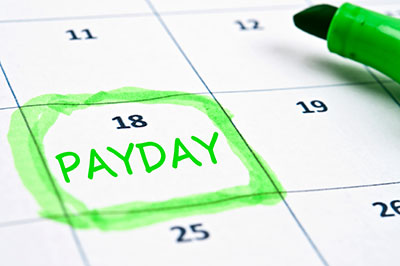 Crestwood is pleased to announce that we will be transitioning all exempt and non-exempt employees to bi-weekly payroll dates effective January 1, 2023. Bi-weekly payroll means you will now get paid every other Friday. Your first Friday pay date for the bi-weekly payroll is January 20, 2023 (the January 6th pay date will be your last bi-monthly paycheck from December.) Click here to read the memo.
Making Space for Joy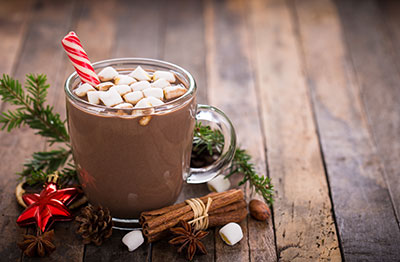 For many of us, the holiday season is a busy time that can sometimes lead to extra stress. But what if this year you intentionally made space for joy in the midst of the busyness? What if you slowed down a bit to actually enjoy the moment – the cup of hot cocoa, the closeness of your family, the warm glow of a candle, the twinkling of the tree. Maybe joy seems scarce for you this year. Try to look for it throughout your day. Maybe you'll find it in the smile of a stranger, the warmth of your home, or the goodness of a home-cooked meal. You don't have to look far to find simple pleasures. You can create opportunities for joy to flourish. Invite a friend for coffee, take a neighbor freshly baked cookies, and put up a few of your favorite seasonal decorations. Relax into the rhythm of an unhurried holiday by being fully present in the moment. And, for an extra boost of joy, try the Joy Workout! This fun 8.5 minute exercise is bound to lift your mood and leave you smiling!
The Importance of Self-Care During the Holidays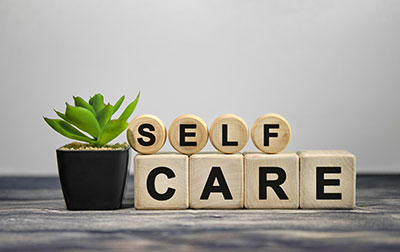 The holidays can be a very joyous time celebrating with family and friends and good food. This season has a reputation of good cheer and giving gifts, but for some, especially those with mental health challenges, these can be particularly distressing times. According to the National Alliance on Mental Illness (NAMI), 64% of people with an existing mental health challenge report that the holidays make their condition worse. Even people who love the holidays can experience the "holiday blues" during this season. There could be many reasons why people feel this way, including a busy schedule, financial stress, loneliness, unrealistic expectations, etc. Nonetheless, these feelings can be managed with some proper self-care.
There are a number of ways to make the holidays easier, including learning to say no and setting boundaries. Try not to overstretch yourself to where you are not respecting your own limits. Also, be intentional about checking in with yourself around your own hopes and expectations for the season and be aware of your triggers. Finally, find time for yourself and find opportunities to show appreciation for yourself. These are just some of the ways you can practice self-care during this season. Remember to be gentle with yourself as we end the year and carve out time to schedule some self-care.
Mindfulness Meditation: A Heart Full of Hope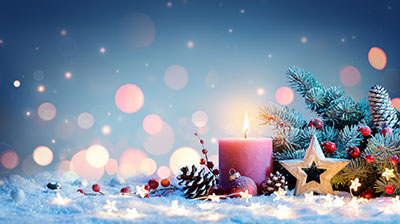 Try this mindfulness exercise to light the flame of hope inside yourself… First, breathe in deeply while counting to four, hold for four seconds, then release fully for four seconds. Repeat this exercise two or three times until you feel relaxed and aware of the present moment. Now, in your mind's eye, picture a candle. What color is it? How tall is it? Is it large, thin, wide, or small? Imagine this candle as a symbol of "hope." Imagine it glowing brightly, sending out light in all directions, melting away the darkness with its luminous spark. Now imagine you are the candle, your heart overflowing with warmth for those around you, your fragrance filling the space around you and welcoming others into this present moment. Now think of one thing you're hopeful for. Hold that thought close and let it resonate within you. Hope is always within reach. Just like a flame, it may need to be rekindled. What rekindles your hope? Think of one person, one place, and one thing that fuel the hope inside of you. Now imagine the light getting brighter, emanating out to the corners of the room. Feel your heart overflow with hope! Who can you share your hope with today? Go ahead and shine!
Notable Days in December
December 16 – 24:
Las Posadas
December 18 – 26:
Hanukkah
December 24:
Christmas Eve
December 25:
Christmas
December 26 – January 1:
Kwanzaa
December 31:
New Year's Eve
We hope you find the Employee Center to be a helpful resource. If you have any questions or suggestions on what you would like to see featured on the site, please email us at employeecenter@cbhi.net or fill out our feedback form.