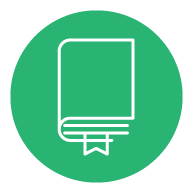 Eight Dimensions – Intellectual
Learning and Performance Team (LPT) Update
We're excited to have this format to stay in touch with everyone and support our employees throughout the organization. Over the last several months we've had the opportunity to meet weekly with campus staff developers and educators. We have been able to support their process of bringing you new and improved in-service trainings. Starting at the end of May, we will be transitioning our focus in these meetings to providing the Learning to Performance Foundations Course. This Foundations Course is 10 modules spread across 10+ months. These concepts and processes will also enhance what you as an employee will receive in terms of staff education and development.
Beginning later this spring, the Learning and Performance Team will be supporting the opening of a new Crisis Stabilization Services program in Napa. The New Employee Orientation (NEO) will last 4 weeks and is expected to host roughly 30 new Crestwood family members.
We are also welcoming a new member to the Learning and Performance Team. Look for an introduction to our newest team member in our next update!
To learn more about what LPT is doing in the future, reach out to Scot Lord at lpt@cbhi.net or Josh Weingarten at lpt@cbhi.net.
CEU Opportunities
Crestwood Behavioral Health, Inc is an Approved Provider with 3 organizations offering Continuing Education Units to our staff and interns:
Board of Registered Nursing (BRN)
National Association of Social Workers (NASW)
Nursing Home Administrators Program (NHAP)
We are honored to partner with experts in the field in providing training for our staff, which creates a continuum of services that empower our clients to live and succeed in their communities in ways that maximize their full potential. The following courses are approved for CEUs:

WRAP Seminar I
Wrap Seminar II – Facilitator Training
DBT Part I & II
DBT Refresher
Pro-ACT
Pro-ACT Refresher
Motivational Interviewing
Trauma Informed Care
Anchor in Resilience
Peer Support Learning
Next 40-Days to a Resilient Journey of Meaning and Purpose
To learn more about upcoming CEU opportunities, please reach out to Terry Paterson at lpt@cbhi.net.